August 19, 2019
Ukrainian Food
Ukraine used to be known as ôthe bread basket of the Russian Empireö and has a wealthy tradition of hearty, rich food.
Borshch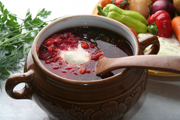 Borshch is the national dish of Ukraine, even though Russians often claim it as their own. It's a beetroot soup with beef, cabbage and potatoes and topped off with sour cream. There's no heartier soup to be found!
Vareniki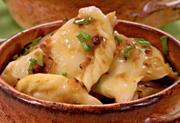 Vareniki are another national dish û dumplings made with a variety of fillings from potatoes to meat.
Salo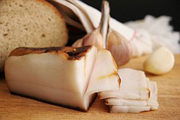 Salo is salted pork fat, which may not sound appetizing until you've tried it! It's traditionally served with vodka, along with a spread of pickles, bread and other snacks.
Vodka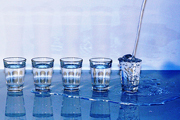 Vodka is very much the country's national drink. Vodka is absolutely not to be mixed with orange juice û it should be drunk straight, with a shot followed by a zakuska, or snack, of salo, pickle or black bread.
Beer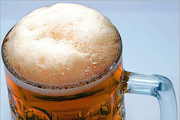 Beer is very cheap in Ukraine, and there are plenty of local brands. The most popular local beers are Chernigovsky, Slavutich and Obolon.
Where to eat?

As in any capital city, there are a huge number of restaurants, bars and cafes to choose from. We've picked out some of our favourites, but if you have any other suggestions, please let us know!
Ukrainian cuisine:
O'Panas in Shevchenko Park offers you the full Ukrainian experience with waiters in traditional dress and a range of local dishes.
Puzata Khata has the somewhat dubious honour of being known as other Ukrainian McDonalds. In fact, the food isn't bad at all, served in a canteen-style restaurant where you pick up a tray and take whatever you want. It's a great way to try all the different traditional Ukrainian dishes in one place and at a reasonable price. This is one of many such places to eat in Kyiv and, to be honest, they are all very much the same!
International cuisine:
Himalaya is an Indian restaurant, conveniently located on Kyiv main street Khreshchatik. They offer a full range of Indian dishes and have a huge menu. Sit by the window for a pleasant view over Khreshchatik. You'll find the restaurant at 23 Khreshchatik, one level up from the street.
U Khromogo Pola is a Czech restaurant that offers hearty food and very tasty beer. It has a warm wooden interior and a cozy atmosphere. It's located at 4 Suvorov Street.
Cafes:
Repriza is one of the plushest places in town. Good coffee, delicious pastries and a decent snack menu, Repriza also has a pleasant interior and polite and attentive staff. There are six cafes in this chain across Kyiv.
Gloria Jeans is Ukraine's version of Starbucks with a variety of different ways to drink your coffee and a cool, relaxed atmosphere. One of the best-tasting coffees in Kyiv. The café is located at 34 Bolshaya Vasilkovskaya/Krasnoarmeiskaya Street, just off Lev Tolstoy Square.
Kaffa is a cozy little place just of Independence Square, which offers the widest variety of coffee in Kyiv. Surprisingly, it's never too busy, and it's a great place to get away from the hustle and bustle of the city center, if only for a few minutes. The café is at 5 G. Skovoroda Street
Bars:
Sunduk is large pub located just off Independence Square. Despite its size, it has a friendly atmosphere, a good range of drinks and food, and live music. The bar's address is 16 Mikhailovskaya Street.
Baraban is a small pub a few step from Khreshchatik. Popular with expats and locals alike, it doesn't suffer from any of the Irish kitsch that tarnishes foreigner-friendly pubs across the world! It's located in the first courtyard off the street as you walk up from Khreshchatik at 4a Proreznaya Street.
O'Briens is the place to go if the true expat and kitsch Irish theme is your thing! They have a big screen and several smaller ones for sporting events, as well as a selection of foreign and local cuisine and drinks. Not the place to go if you are looking for full cultural immersion in Kyiv! The bar is located at 17a Mikhailovskaya Street.