NovaMova Russian Schools
Our first school in Kiev was founded in 2001 and has since become one of the top Russian language training programs in the former Soviet Union.
Today we operate 4 Russian language schools in Ukraine (Kiev and Odessa), Georgia (Batumi), and Moldova (Chisinau). In addition to language courses, we offer Study Abroad programs in Ukraine, Georgia, Armenia, and Moldova. We successfully and productively cooperates with government agencies and major educational institutions of the US and Europe.
All our programs are customized to suit the needs of our students and usually include a full immersion experience.
We offer individualized programs for all levels. Whether you are a beginner or an advanced student, our standards are uniformly high. We have taught students of many nationalities, and now our schools are known and respected in many countries. We maintain an extensive library of written, visual, and audio materials, that we continuously update.
NovaMova in Kiev | Ukraine
NovaMova in Kiev aims to let you learn Russian in the fastest way possible. We offer high standards of instruction and a great learning environment. There are plenty of interesting sights in Kiev, and the locals are friendly. In Kiev, you cannot tell that the country is actually at war, and everyone in the city speaks Russian.
Our Kiev School has 15 classrooms (for groupsand for one-on-one sessions). Each class has an air conditioner, DVD-players, and laptops for the faculty. Wi-Fi is also available.
We have a theatre room with an overhead projector and a great sound system.We also have a study lab. Our conference room sits 20 people and is equipped with a Smart Board, an overhead projector, and the latest in audio technology for hosting presentations.
NovaMova's Kiev headquarters are located in the heart of the city, close to the main cultural attractions and offices of most of the major firms present in Ukraine.
NovaMova in Odessa | Ukraine
NovaMova has opened a branch office in Odessa, a city renowned for its relaxed atmosphere; a city where people love life and know how to live it. Odessa Summer Center ideally complements the main NovaMova School in Kiev.
Odessa is a popular vacation destination, and a fully Russian speaking place, so you can practice your Russian not just with the locals, but also with vacationers from across the former Soviet Union. And, of course, people are more relaxed and more willing to chat with strangers when they are on vacation.
Our Odessa Summer Center is located in the heart of the city, a ten minute walk from the city's main street.
Instruction in the Summer Center is the same as in Kiev. All the instructors, materials, curricula, and lesson plans are overseen and approved by the Kiev-based academic director.
NovaMova in Batumi | Georgia
In the summer of 2014, NovaMova launched programs in Georgia, Moldova, and Armenia. These programs can last from eight to sixteen weeks, depending on the needs of the students.
Our Russian-speaking host families create a Russian immersion experience that is highly conducive to learning the language. It helps that Georgians are very hospitable and warm-hearted. An immersion experience with people who are reserved, taciturn, cold, or uninteresting would not be helpful; our hosts are not like that. Our students have found that constant contact with our wonderful Russian-speaking hosts makes language acquisition quick and painless.
The NovaMova Summer Program in Georgia combines effective learning with an unforgettable vacation that exposes you to Georgia's wonderful cultural and culinary experiences, majestic mountains, refreshing sea, and warm hospitality.
NovaMova in Chisinau | Moldova
Our Center is located in the center of Chisinau, and there are many interesting things to see and do in the area. So it will be easy for our students to interact and learn in the friendly atmosphere of the capital of Moldova. It has everything you would need in a modern city: shops, restaurants, and museums. Many locals speak Russian and are very friendly.
Our teaching staff has the same high teaching standards as they have in our Kiev headquarters due to the similar training and methodology.
NovaMova Online
NovaMova also introduces Russian courses online.
Online lessons is a perfect option for those who:
Need/want to learn Russian but have no possibility to come to our school due to various reasons (work, finances, personal reasons etc).

Is going to come to NovaMova. It's good to get to know a bit or boost your Russian before coming to us in order to make the most of your experience when you will be here, in a Russian-speaking environment.

Was at NovaMova already and would like to continue his/her studies with a favorite teacher.
In 15 years that NovaMova is in existence, we have taught thousands of people. They came from 22 countries and ranged in age from 16 to 80. But they ended up having one thing in common: we made them all speak Russian. Some people are embarrassed to start speaking in a foreign language: join us and we will make you speak without fear!
Our Instructors
Our instructors have from 5 to 25 years of experience and are able to maintain a very high standard of teaching. All of them were educated as teachers of Russian, some as teachers or Russian as a Second Language. They also know a foreign language (English, Spanish, Chinese, Turkish, Polish, or German).
All our instructors are working or worked in the past at such well-known universities as Taras Shevchenko National University of Kiev, Kiev National Linguistic University, National Pedagogical Dragomanov University, National Aviation University, Shevchenko Institute of Literature, and others.
Our teaching method
Approach
Ideally, second-language learning methodology aims at helping you retain knowledge and put it to practice. A well-considered learning plan will help you achieve your ambitious goals far more effectively when enhanced by guided real-life conversational practice.
In NovaMova we bring together two important parts of the learning process: teacher-lead instruction and peer-lead conversational practice (or peer-coaching).
NovaMova class time content logically connects you with the peer-lead conversational practice sessions to move you quickly along the learning curve. There is no better reward than to see how your capabilities grow day by day, using Russian language to accomplish simple tasks, resolve daily issues and get your message across in discussions. Such conversational practice is immensely important for developing the learner's confidence and desire to speak in the target language. It motivates the student to grow and quickly progress to higher levels of proficiency.
To complement the conversational practice our methodology team have organized a number of speech developing events such as Speaking Club, Cinema Club, Cooking Club, and a variety of teacher-guided City Tours focusing on historic and cultural background of Kyiv. To reach the next level in confidence and language facility, students are invited to attend social events, sporting events, and outdoor activities.
Key Principles
The process of implementation of the methodological vision is based on a few important principles that pervade our approach to education, among them:
Structured and well delivered Russian learning material involving speaking, listening and comprehension elements.
Inclusion of mission-specific language. Specific courses based on your professional or academic needs.
Emphasis on self-expression, especially the ability to communicate your position on matters that matter to you.
Emphasis on communication in social situations. How to communicate effectively with different people.
Speaking at speaking-clubs, Russian language-centered cultural activities.
Awareness of history, culture, and present-day analysis of current events.
Hospitality and linguistic value of the family stay.
Sophisticated and intentional use of media technology to enhance language-learning.
Classroom Instruction
Successful learning comes as a result of concerted effort of Methodology, Teacher and Student working together towards the common predetermined goal. We learn better when we feel good. It is important to foster a welcoming atmosphere in the classroom. The teacher steers the learning in the spirit of camaraderie and encouragement, giving extra attention to help the student understand the material better. The teacher makes a note on specific gaps in learning, and communicates his feedback to the peer-coach and the problematic areas, that are then repeatedly targeted during conversational practice.
Conversational Practice
Conversational practice or peer-coaching is an exercise aimed to move your new knowledge from short-term to long-term memory. The student receives extra the opportunity to work on the most difficult aspects of speech learned in the classroom.
Your newly-acquired knowledge becomes alive and truly useful. Under the guidance of an experienced peer-coach, the student will practice his or her speaking and comprehension skill out in the city mixing with people and participating in social communication. Whether you are talking to a shop assistant in a shoe store or visiting a café trying to watch people and describe their appearance, we'll help make your speech accurate and significant.
At the end of the course, we issue a Certificate of Completion and present it to each successful student. The Certificate has the name of the course, the dates the course was taken, the level, the number of academic hours and the student's name. The Certificate is issued in the language of your choice. We conduct a memorable Certification ceremony.
NovaMova School in Kiev is an accredited member of several international organizations that guarantee that Novamova complies with the high international standards designed specifically for language learning purposes.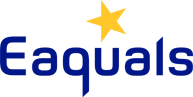 Since its foundation in 1991, EAQUALS has become the foremost association of providers of language services, with over 100 members in more than 20 different countries. EAQUALS grants its quality label to schools and institutions that fulfill its high inspection standards. Only institutions that fully comply with EAQUALS standards can be accredited and therefore have the right to display the 'Accredited Member' logo. We are proud to be able to display this logo*.
* Accreditation is valid for Kiev only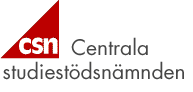 CSN is the Swedish National Board of Student Aid, a state authority which grants students with Swedish citizenship loans and funds in order to study abroad. Each institution must fulfill several stringent criteria in order to be considered as a school that could be funded by CSN. Our school has been recognised by CSN as an institution that consistently delivers high-quality, affordable education.
Bildungsurlaub is a German state program allowing those who have been employed full-time for six months to apply for five days of paid leave to receive advanced professional training. We are proud to be eligible.